"These are more than photographs, these are paintings." Joan Miró

"I try to photograph people that I love and admire, and when I am sometimes forced to take pictures of those that are not so graceful, I still try to look upon them with loving eyes. I believe there is something fine in everyone."

Ewa Rudling was fifteen years old when she began art school and seventeen when she hitch-hiked to Paris. That was the beginning of an adventurous life both as a photographer and as an artist. In 1965 she married Claude Duthuit, grandson of Henri Matisse. The father of her son Archibald is the cameraman Michel Fournier. Through him she met many personalities of the cinema.

She has portrayed a large number of the world's greatest and has become a friend of many. Luis Buñuel, Richard Burton, Salvador Dali, Urho Kekkonen, ayatollah Khomeyni, Nastassja Kinski, Astrid Lindgren, Francois Mitterand, Pier Paolo Pasolini, Olof Palme, Charlotte Rampling, Yves Saint Laurent, Omar Sharif, Andy Warhol and Frank Zappa are but a few appearing in her book
"If you're not Matisse better not paint". Ewa Rudling talks openly about her exciting life and about meeting with people that have moved her.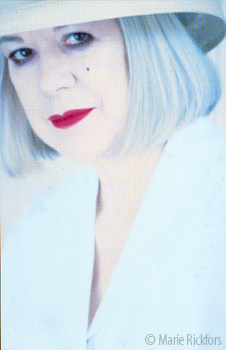 "An oriental saga, filled with luxe, calme et volupté (luxury, calm and voluptuousness). To look at her pictures is to get lost in the unreal. Weighthless, mind-drunk you cross a border. And are filled with a new light. She is a very strange bird in our frosty climate.." Folke Edwards