Dear Friends Share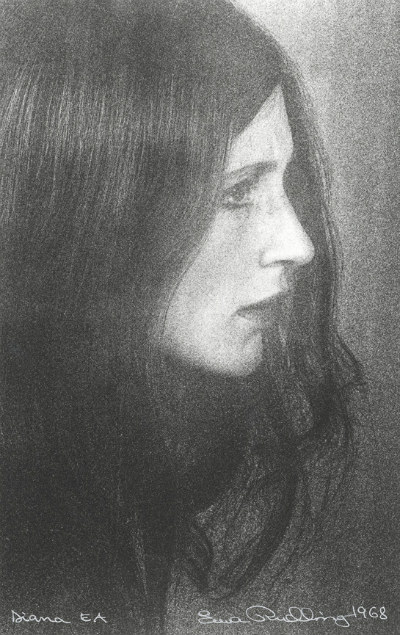 My son Archibald has always had a great integrity. But when I ask him something now, I always get the same answer: "I'll ask Anna." (his girlfriend).
After hearing that a few times, I said:
"I guess it's no use to ask you.
Anna must be the one who decides." "That's correct", Archibald said.
Six month ago, he called me:
"Anna and I would like to have one of your pictures." They had chosen a portrait of the painter Diana, one of my first photographs from 1968.
At the time, when I asked my lab to make a print, they said: "Impossible, it's too dark." "Do it anyway!", I said.
And everybody thinks it's a drawing.
I'm currently working on my next book: SWEDISH ARTISTS - 100 portraits in pictures and in words.
Two of Sweden's greatest artists has now bought this portrait.
Stockholm 11/11-11
Ewa Rudling