WITHIN ME I CARRY MY PREVIOUS FACES, JUST AS A TREE HAS IT'S ANNUAL RINGS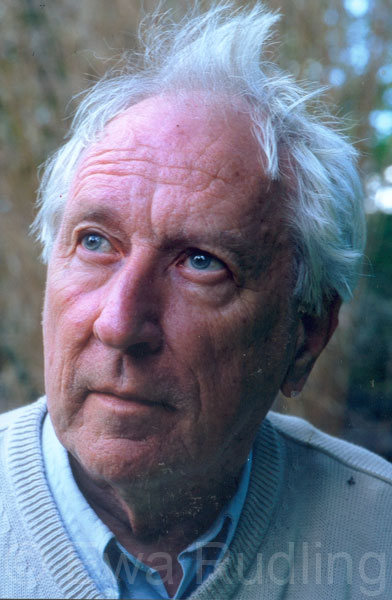 "My father and his siblings lost their parents early. He and his brother were brought up by an old nurse named Emma Tranström. My father wanted to keep the name Tranström, but for this he needed the express permission of all the members of the family. Some of the family were not traceable.
He solved the problem by adding the "er": Tranströmer. His brother became religious and had thirteen children.
My father, the journalist Gösta Tranströmer, was a handsome man and my mother's great love for the whole of her life. They were divorced when I was three years old. My mother came from a family who had been marine pilots on the island of Runmarö for centuries. In 1890 my grandfather Carl Helmer Westerberg built "The Blue House" where I spent all my summers. My grandmother Maria had six children. She was ambitious and saw to it that the four who survived received a good education.
The pilot's daughters were all named after Finnish boats: Helmy, Nelly and Lilly. I've described their lives in the poem "The Baltic Sea".
My parents and I lived on Swedenborgsgatan in the south of Stockholm until the divorce. Then I moved to Folkungagatan with my mother. She was deeply religious in a totally non-missionary sort of way;
a dedicated teacher at the Hedvig Eleonora School on Östermalm to which she and walked every day.
My background was lower middle-class with an artistic inclination. Music and books were a constant feature. My father had an exciting circle of friends and I grew up in a stimulating milieu.
I learned to read from the pages of Norstedt's encyclopedia and was a passionate reader from an early age. When I was five years old I learnt to write, but my imagination demanded a faster way of expression. So I drew continuously throughout my childhood. School was no fun. My main occupation at the Katarina Norra Public School was to sit still at my desk, cutting up coloured paper. I already knew how to read and write. The free time was wonderful. I decided to become an explorer and my scientific interests led to my investigating the whole of Runmarö which is quite a sizeable island.
I discovered just how much life there is on the ground. I had discovered a great mystery.
Early on I began to collect bugs and I still have some of my collection. I thought about becoming an entomologist in Africa and of discovering new species instead of charting new deserts. Senior school, Södra Latin – that fortress of sighs, was an awful experience: everything was as exaggeratedly masculine as a monastery or a military barracks.
Some of the teachers were confirmed Nazis. Though there were a few bright sparks. The pervading atmosphere at the Södra Latin School has been immortalized in the film "Hets" (persecution) that was shot in the school. We pupils appeared as extras in the film.
During my final school years my interest in science weakened. Music, especially playing the piano, became my primary interest. During high school I was greatly inspired by writing friends. I began to write and to read poetry. And I started writing modernistic poetry.
I wrote my first poem at seventeen. Horatius in Latin, with that author's wonderful metric precision. Two Horatian verse forms, the Sapphic and the Alcaic, began to find their way into my own writing. The school paper "Loke" published my first creation.
In 1990 I suffered a stroke. It took my speech and the movement of the right half of my body. I have continued to write but now work with short concentrated poems. This takes much power and energy. I find relaxation in music. I have discovered a lot of left hand piano music that I play daily. Today, music is more important than ever.."
Excerpted from the book
SVENSKA FÖRFATTARE (Swedish Writers) 100 PORTRÄTT I BILD OCH ORD (100 portraits in images and words) by EWA RUDLING
BOKFÖRLAGET LANGENSKIÖLD 2008